Hi, I'm Rob & thanks for dropping by....
I'm passionate about creating wedding ceremonies where everyone laughs, smiles & simply enjoys it! I aim to make your ceremony the BEST part of your day, no matter how big or small your planning your wedding to be. 
I've adopted this style from the beginning & I still remember my very first wedding as a celebrant-  I loved it & everyone loved it – & I have continued to thrill couples & their guests since.
I offer three different Ceremony Packages because not all wedding days are the same.
So,  if you'd like a UNIQUE, CASUAL yet CAPTIVATING  wedding 
                           that goes off without a hitch, then I'm your guy!
 A bit more about me!
I'm very happily married to my wife Tracy & totally love being married! 
My work career started as a tradie, then years later did some study & became a  teacher, realising inspiring young peeps was my passion.  I absolutely love being a celebrant & meeting couples as they prepare for marriage. 
I travel all around the beautiful North East from the stunning Mitta Valley to the wineries of the King Valley, from Wodonga to Wang, Albury to Corowa, Culcairn to Corryong. Plus I'm a crazy outdoorsy freak & absolutely up for weddings anywhere in this amazing part of the world we live in! 

So whatever STYLE or SIZE of wedding your planning, it's the day you marry the love of your life, so lets make it SIMPLY AMAZING!

Let's chat!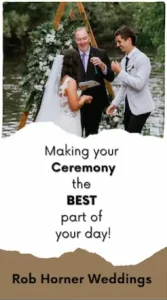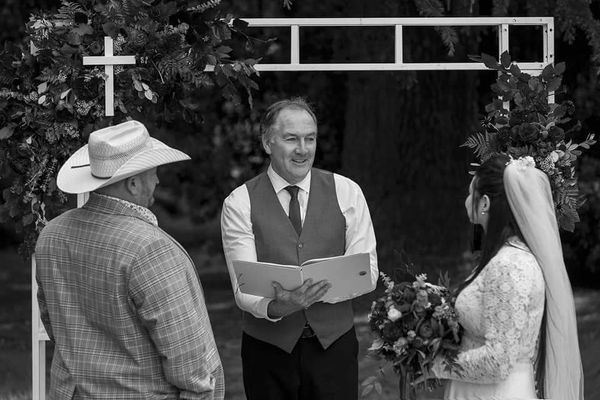 There's magic in how you met, fell in love, became engaged, and even more magic in telling your family & friends as part of your wedding day. You'll laugh & cry happy tears in a ceremony all about you. There's no fear about your ceremony being boring. Everyone will love it & I guarantee it will wow and thrill your guests!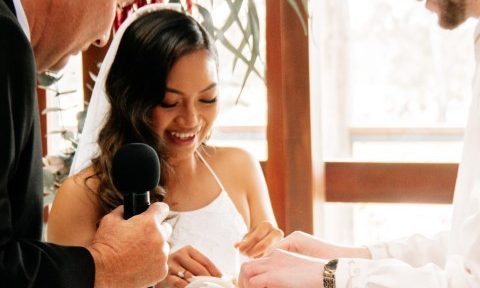 From the welcome, to the vows, to the ring exchange and everything else, I guide you through the options, cover all the options and order a Marriage Certificate. I offer three affordable ceremony packages for you to select from & offer ceremonies on weekdays or weekends! We get together over a coffee & plan out what might be best for you and your partner.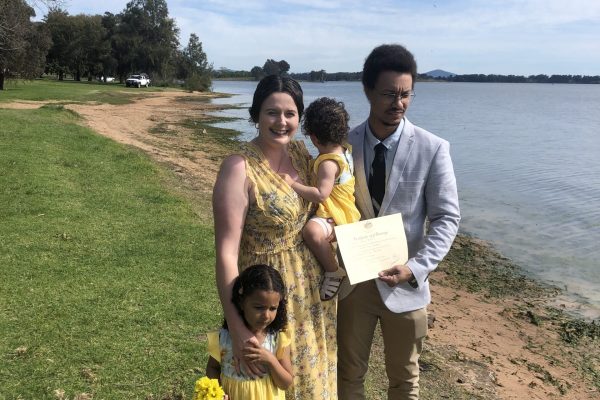 I love to make it easy for you, so why not add-on some chairs, or select one of my 3 hand-crafted arbours, a speaker & microphone, let me recommend some beautiful places in our region, I can even be the MC for your reception, so your funny relative can relax and enjoy your special day! I can even set your small ceremony space up for you, so that all you need to do is turn up – how easy is that! Enquire today for ease of mind!
Your 'Bells & Whistles' Ceremony
Exactly as it sounds. All the bells & whistles to deliver a ceremony that will 'wow' you both and thrill your guests.
I script & write your unique Love story – you'll love it!
We spend time together planning your ceremony; the script, the music, options for vows to make sure everyone is immersed in the excitement of your special day
Complete shared access to your ceremony script
Once the legals are covered, your wedding can be as formal or informal, fun & relaxed to match who you are as a couple
All the Legal handling and registration of your marriage with BDM – all sorted!
Speaker with Blu tooth & Microphones
wedding chairs & Arbour as well if you need them – one less job for you to do!
Casual & Intimate Ceremony
A lovely option for a wedding that is an intimate gathering of family & friends. 
No fuss, Super chilled & relaxed, yet honouring of the unique journey you have made to this point
You may wish to add some music, readings that you like or add your own personal vows
I handle all the  Marriage Legal side for you and registration of your marriage with BDM – leave it to me!
You might choose to have this by a beautiful river, on a secluded location, in your own home, at a restaurant or on your family farm!
I can even bring some wedding chairs & an Arbour – how easy is that!
Your 'legals only' - no fuss ceremony
If you just know you just want to get married without all the stress & costs 
This ceremony has all the 'legal trimmings' minus the 'big wedding'

It really is simple 'I Do' in that it is suited for you, your partner, maybe a few witnesses & me

You might choose to have this by one of our  beautiful rivers, in a secluded location, in your own home, or at a restaurant!
 

This option could be for you if;

you plan to have a larger celebration at another time 
just want to Elope by yourselves but a bit more special than the Registry Office 
if you plan to have a celebration overseas but want to be legally married in Australia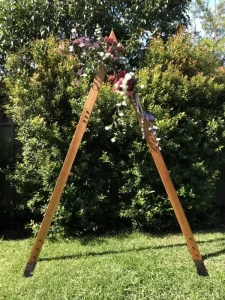 Hardwood natural Arbour #1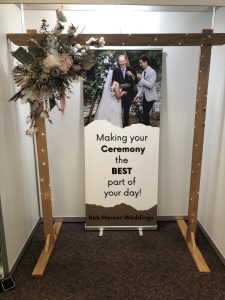 Hardwood natural
Arbour # 2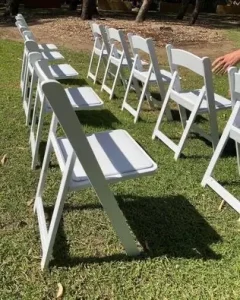 Check out the beautiful extras I have available for hire – three hand-crafted arbours, 20 wedding chairs – 
I have you totally covered.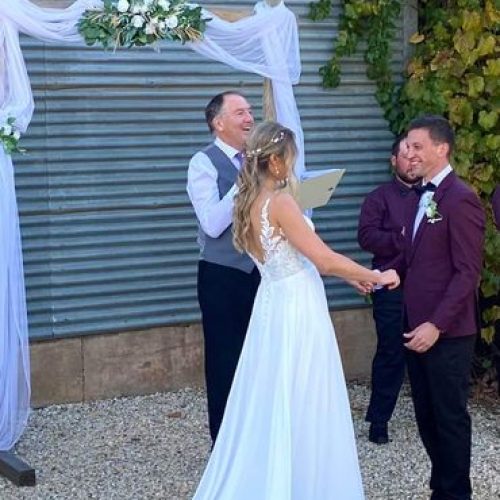 "Rob did a fantastic job of writing our story and sharing our personal tale with family and friends as part of the ceremony.
He made the ceremony fun and enjoyable for all.
Thank you Rob for making our day that much more special."
Samantha & Brenton - April 2023
Ready for the best ceremony ever?